Magnetic-laser therapy is a therapeutic effect on certain parts of the body with a laser and an electromagnetic field using a special apparatus. The magnetic field allows laser beams to penetrate to a greater depth, which enhances the effect of the procedure, which is especially recommended for patients with chronic back and joint pains. Magnetic laser therapy can also be recommended for rehabilitation after injuries and surgical interventions.
This type of therapy is considered one of the universal types of physiotherapy. It improves cell nutrition, promotes proper tissue metabolism, increases microcirculation and vascular permeability, as well as the level of antioxidants in the blood. In addition, it helps eliminate pain, cramps, swelling, has anti-inflammatory and immunostimulating effect.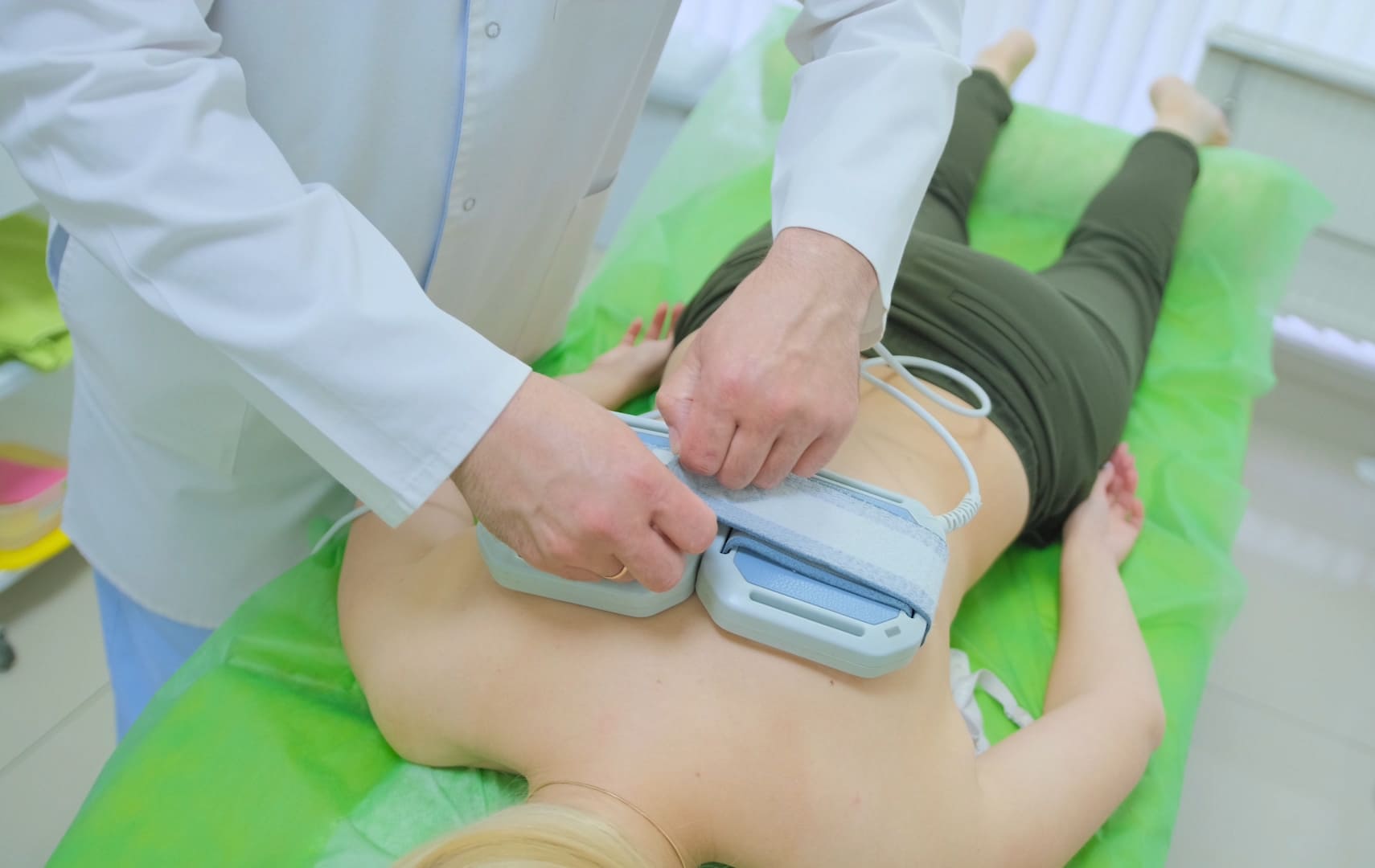 What does this procedure look like?
For the procedure, the patient takes a static position (sitting or lying down). As a rule, magnetic laser therapy is applied on open skin areas (in rare cases - through very thin tissue). Magnetic laser affects the area of ​​the pathological focus of inflammation, however, there are no pain sensations. Feeling only weak heat. The duration of the procedure is 15-20 minutes.
How is the course of treatment?
This procedure is especially effective in the treatment of diseases of the musculoskeletal system, accompanied by interstitial edema. Laser therapy allows reducing puffiness from the first treatment session. The treatment course at the Institute of Vertebrology and Rehabilitation most often includes up to 20 procedures on high-quality equipment from BTL. At the consultation, the doctor must find out if there are any contraindications to various types of physiotherapy, including magnetic laser, such as oncology, convulsions, cardiovascular and endocrine diseases, renal and hepatic failure.
With a prophylactic course of treatment, the risk of a new exacerbation is significantly reduced every 6-10 months.
Magnetotherapy: useful properties
relieves inflammation and interstitial edema;
blood circulation and metabolic processes are improved;
cells are saturated with oxygen;
relieves muscle spasm and, as a result, pain;
stimulates the body's immune system.
Magnetic Laser Therapy is effective in treating:
osteochondrosis;
radiculitis;
neuralgia of a different nature;
joint diseases, etc.
Contraindications to magnetic therapy:
reduced blood clotting (hemophilia);
the presence of a pacemaker, endoprosthesis;
malignant tumors;
acute renal, liver failure;
hyperthyroidism;
purulent diseases;
menstruation period;
infectious and inflammatory diseases in the acute stage.
It is important to understand that only a qualified specialist has the right to prescribe a course of treatment with a magnetolaser after examining a patient, taking history and counseling.